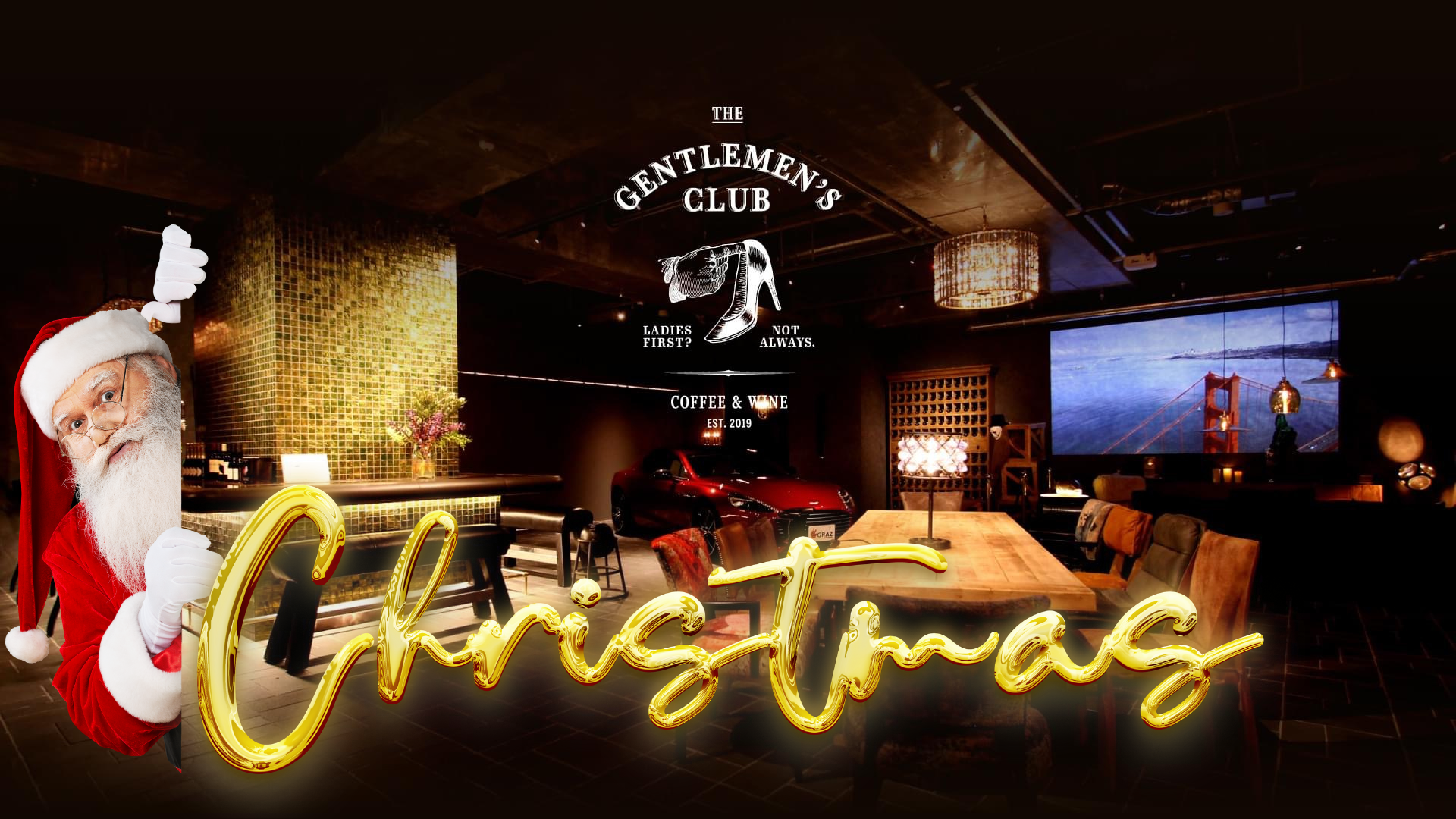 日本語の方は、サイトの言語を日本語に設定してください
ℹ️ For an easy booking, you may also purchase tickets on Peatix: Go to Peatix event
🌟 Salon Opening & Christmas Celebration!
Everyone is welcome to join for a delightful Christmas!
The host, Mari Cecilia Murata, has established Salon Elegance de Cecilia as an affiliated community of our esteemed institution, The InterCultural Protocol Academy of Japan. The former social club has evolved into a modern stylish elegant social salon.
The attendees are all friendly and wonderful, making it a comfortable space for newcomers as well. (To ensure a comfortable and enjoyable experience for all participants, please note that we reserve the right to refuse attendance if we determine a lack of proper manners or unsuitable behavior.)
📅 Event Details:
Date: Sunday, December 17
Time: From 5:30 PM (Commencement at 6:00 PM)
Venue: The Gentlemen's Club, Yokohama – A sophisticated Cafe & Dining & Bar nestled in the culturally rich "Yamashita-cho," featuring furniture and decor sourced from the UK, complemented by some of the finest British cars
Menu: Indulge in Christmas delicacies and wines (additional orders available separately)
Dress Code: Semi-formal attire with a touch of red. Ladies, feel free to dazzle in cocktail dresses or long gowns, while gentlemen can opt for fashion suits or tuxedos – let's create a stylish and smart atmosphere!
Gifts: Please bring a present for our gift exchange – the recommended budget is from ¥1,000, and there's no upper limit. Choose something light-hearted and conversation-worthy!
Application Deadline: December 5
Capacity: Limited to 30 guests (If there are less than 17 participants, the venue is not reserved)
After the main event, continue the festivities at the 'Cigardean' in the New Grand for our after party
Address and Map:
30 Yamashita-cho, Naka-ku, Yokohama, Kanagawa
*Location behind the Hotel New Grand and next to Aston Martin Yokohama
Public Transport Access:
Minatomirai Line: Motomachi-Chukagai Station … 1-minute walk
JR Line: Ishikawacho Station … 10-minute walk
How to Apply:
Access the website (registration not mandatory)
In the reservation comments, specify allergies or any special requests
Select your ticket and submit your request
Check for confirmation via email and make a payment accordingly
Important Notes:
If you wish to join, membership registration can be done here. Additionally, we welcome donations and sponsorships; if you'd like to contribute, please proceed with the necessary steps on the same page.
Additional Information:
For those interested in purchasing lesson vouchers, kindly register as a member and purchase the vouchers on this page. (Registering for membership and purchasing vouchers simultaneously will waive the registration fee of ¥24,000, excluding tax)
Please Note:
No refunds for cancellations due to any circumstances, including health issues
Disaster-related arrangements will be communicated as needed. Refunds may not be possible in case of cancellations or changes due to venue or partner constraints
No intervention in disputes among participants
Kindly adhere to proper etiquette. If deemed necessary, participants lacking proper etiquette may be asked to leave. No refunds will be provided
ℹ️ For an easy booking, you may also purchase tickets on Peatix: Go to Peatix event
📧 Contact:
Feel free to reach out via the comment section at the bottom, the "contact us" icon on the bottom right, or email us at contact@elegance-in.com. You may also contact us on LINE app.
Bookings
Do you already have an account with us?
Sign In
Log in if you already have an account with us.